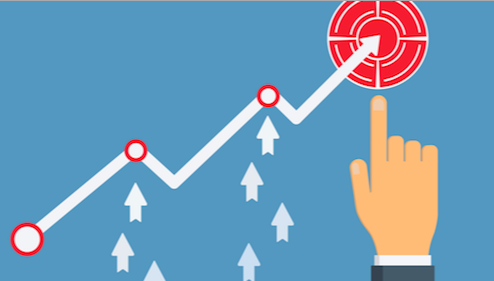 No matter the size of your company or what industry you work in, we know that revenue is top of mind. Industry leaders and innovators are always looking for ways to increase profitability and introduce new product and revenue streams to become more competitive.
Today, one of the most frequent ways companies look to increase revenue is by introducing a recurring revenue business model. The Wall Street Journal recently published an article on how the shift to subscription models in technology is driving profits, highlighting the benefits for both investors (a steady stream of dependable revenue) and customers (a continuously improved product).
The shift to recurring revenue is not just taking place within the tech sector, either. We're seeing this transformation happen across all industries, both on the consumer side and the enterprise side. In media, we see a huge shift towards digital subscriptions with companies like Netflix and Pandora leading the charge. In manufacturing, we're also seeing many companies move away from a singular, product-selling model to a service-led model — and by extension, introducing the new concept of "servitization."
New Opportunities Bring New Challenges
While this new model drives revenue and provides a better buying experience for customers, it also opens companies up to unexpected operational challenges. Greater demands and requirements are put on tools and the teams that support them.
Two of the operational issues that often arise for recurring revenue businesses are the visibility and continuity of data and the ability to scale.
In order to be successful in a recurring revenue business model, you must really understand your customer. What did they purchase? Why did they buy it? Are they getting value out of it? You need a single, 360-degree view of your customer, yet all too often different customer data points live across siloed teams and systems, making it harder to really understand your customer's current state.
And how do you scale? With recurring revenue businesses, you're subject to churn if new business doesn't exceed your rate of attrition. How do you continue to keep the quality of your customer experience high in order to improve engagement, increase adoption, and reduce attrition?
Since our Configure, Price, Quote (CPQ) customers are at the forefront of this shift to recurring business models, we asked our Trailblazers — those embracing innovative thinking to find success for their companies — how they've been able to solve some of the challenges that come with a recurring revenue business model. We've also thrown in a few tips from our own teams here at Salesforce, since we've operated on a recurring revenue business model since day one. Here's what we uncovered.
Want to Succeed? This is What it Will Take
Single View of the Customer
An integrated CRM platform that can provide that "single view of a customer" is crucial for a recurring revenue business. With Salesforce, companies are able to access data from different teams and business areas to get a full picture of the customer relationship. Not only does a single platform help give you a complete picture, it allows for a single source of truth across every team involved in a renewal — sales, finance, customer success, and legal. Before engaging in a renewal cycle, you can use the CRM data contained in Salesforce to identify particular areas of attrition risk to help you deploy the correct teams.
Proactively Chase Renewals
Another best practice is to get ahead of your renewals. Don't pick up your renewal 3-4 months before it's due. Instead, take advantage of tools throughout the entire customer lifecycle to keep your customers engaged and to keep the quality of your customer experience high.
Accurate Forecasting
Finally, you want to make sure you're accurately forecasting future renewals. To do so, it's important to have a clear view of your renewal forecast. Salesforce CPQ creates future-dated renewal opportunities for you to simplify this process. With products like Einstein Analytics and Lightning dashboards, you gain visibility into the success of your renewal program and can report on metrics like attrition rate and renewals pipeline.
Want more tips and best practices on how to find success with a recurring revenue model? Check out our Salesforce CPQ Renewals demo video to learn how to create dynamic views of your customers, expose data through all parts of your business, and manage the end-to-end renewal process.
Source: salesforce